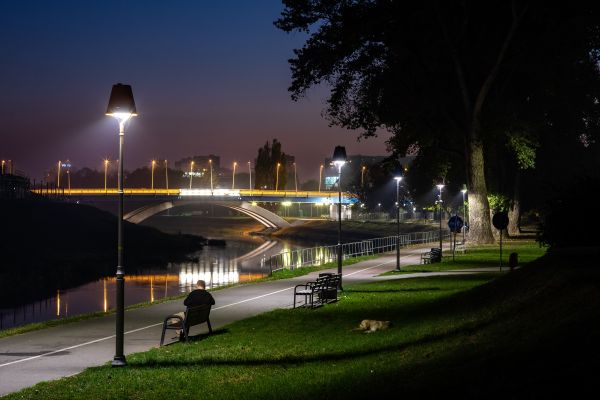 Rzeszów Boulevards - Culture and Recreation Park
Rzeszów Boulevards - Culture and Recreation Park
Rzeszów Boulevards stretch along the Wisłok River. An attractive, comfortable walking route will lead us from the city center, to the lagoon near Lisia Góra. A lot of attractions await us along the way. On the route we will meet, among others, a monument to the "double short" volleyball, which commemorates Jan Strzelczyk's training thought and the RESOVIA club volleyball players.
An interesting attraction are also the murals of famous Rzeszowiaków at high wells or Rzeszów Skatepark.
In the Park of Culture and Recreation we will come across another monument - Stanisław Nitka - the famous Rzeszów crypiar, who transported people to the other side of the river with his raft at a time when bridges did not yet stand on Wisłok.
A little further we will find the Rzeszów Startup Accelerator - bumblebee. The created pile of branches, straw, leaves, covered with soil and planted with flowering plants and trees is a specially created habitat for bumblebees.
Going further along Wisłok we will come to the lagoon, and there are more attractions - playgrounds, gastronomic points, water equipment rental, a place for a bonfire and a grill and a mini -golf.