Spend some more time with us.
Wybierając się do Rzeszowa warto zatrzymać się poza miastem, aby poznać piękno tego regionu. Podkarpackie bogate jest w liczne obiekty historyczne, architekturę drewnianą czy obszary obdarzone bogatą fauną i florą. Odkryj najdalsze zakątki Podkarpacia.
The Gate of Podkarpacie
Rzeszów ze względu na swoje położenie oraz dobry dostęp do szlaków komunikacyjnych, a także urozmaicony wybór infrastruktury hotelarskiej jest świetnym punktem do dalszych eskapad turystycznych. Kierując się na Podkarpacie warto zatrzymać się w mieście i zobaczyć ciekawe zabytki, udać się do jednej z wielu restauracji bądź skorzystać z miejsc rozrywkowych oferowanych przez to urokliwe miasto.
Below is the list of a few places that are worth visiting during a stay in Podkarpackie voivodeship:
Jeżeli jesteś amatorem drewnianego budownictwa, to doskonałym pomysłem będzie wycieczka Szlakiem Architektury Drewnianej. Podkarpacie jest pełne uroczych chatek oraz malowniczych cerkwi będących świadectwem żyjących na tych terenach kultur. Na szlaku znajduje się 127 drewnianych obiektów. Łączna długość dziewięciu tras zlokalizowanych na Podkarpaciu wynosi 1202 km. Obejrzeć można m.in. skanseny, cerkwie, pałace, dworki, kościoły, zespoły zabudowy małomiasteczkowej. Szczególnie urokliwe są perły architektury drewnianej wpisane na Listę Światowego Dziedzictwa Kulturowego i Przyrodniczego UNESCO.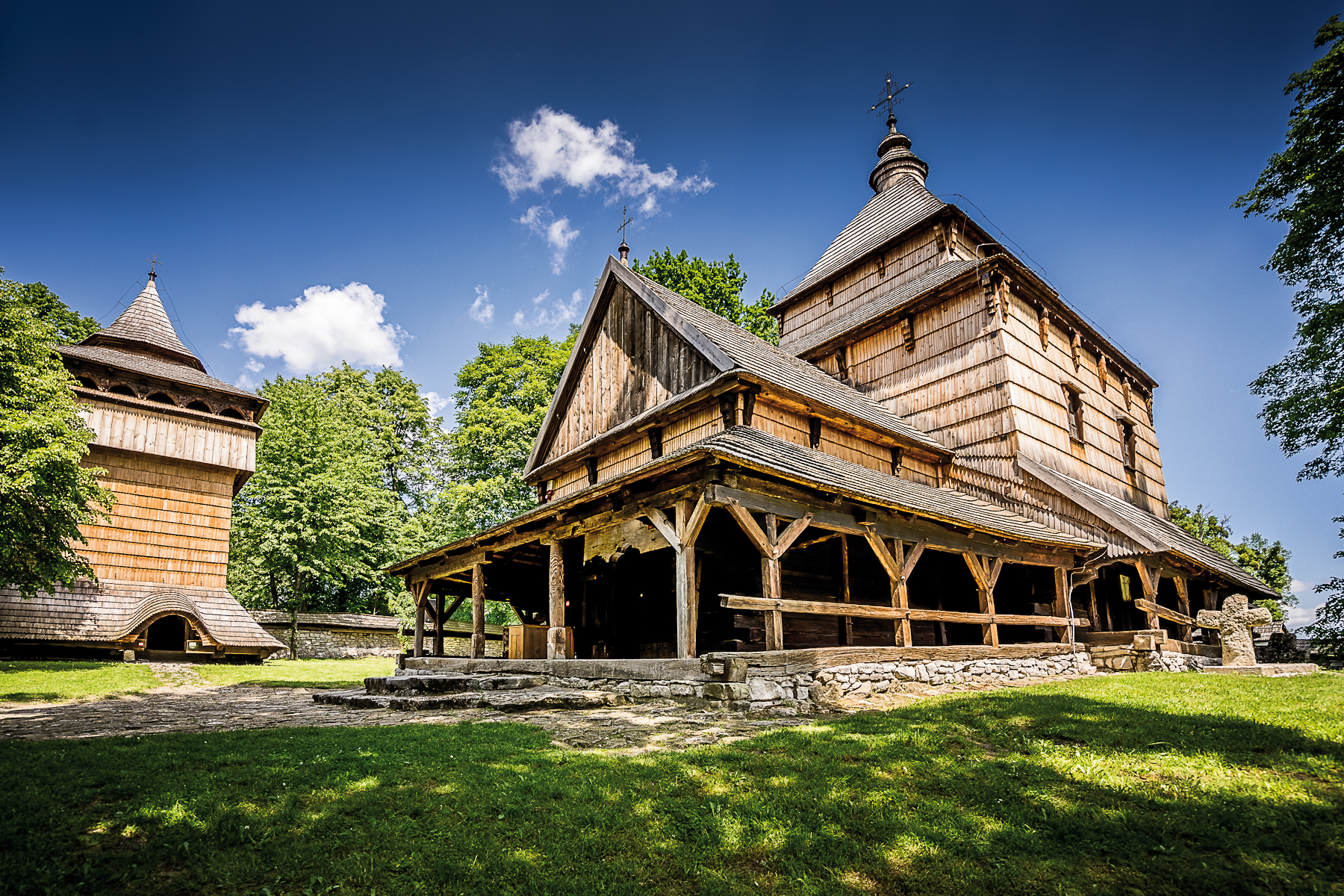 Orthodox church in Radruż, photo by Michał Bosek
Jasło Wine Trail was developed in western part of Podkarpackie voivodeship to promote the wine and food of the region. It is worth stopping by and trying the specialties while travelling. Visit the vineyards located on the trail. With the wine map in hand, taste the wines from Jasło and check local agritourism. Travellers are drawn by the warmth of the hostellers and a good quality of liquors. The trail includes 15 vineyards; while crossing it you will be able to see many interesting places and facilities that attest to a rich past of the city, as well as virgin territories of the surrounding natural world.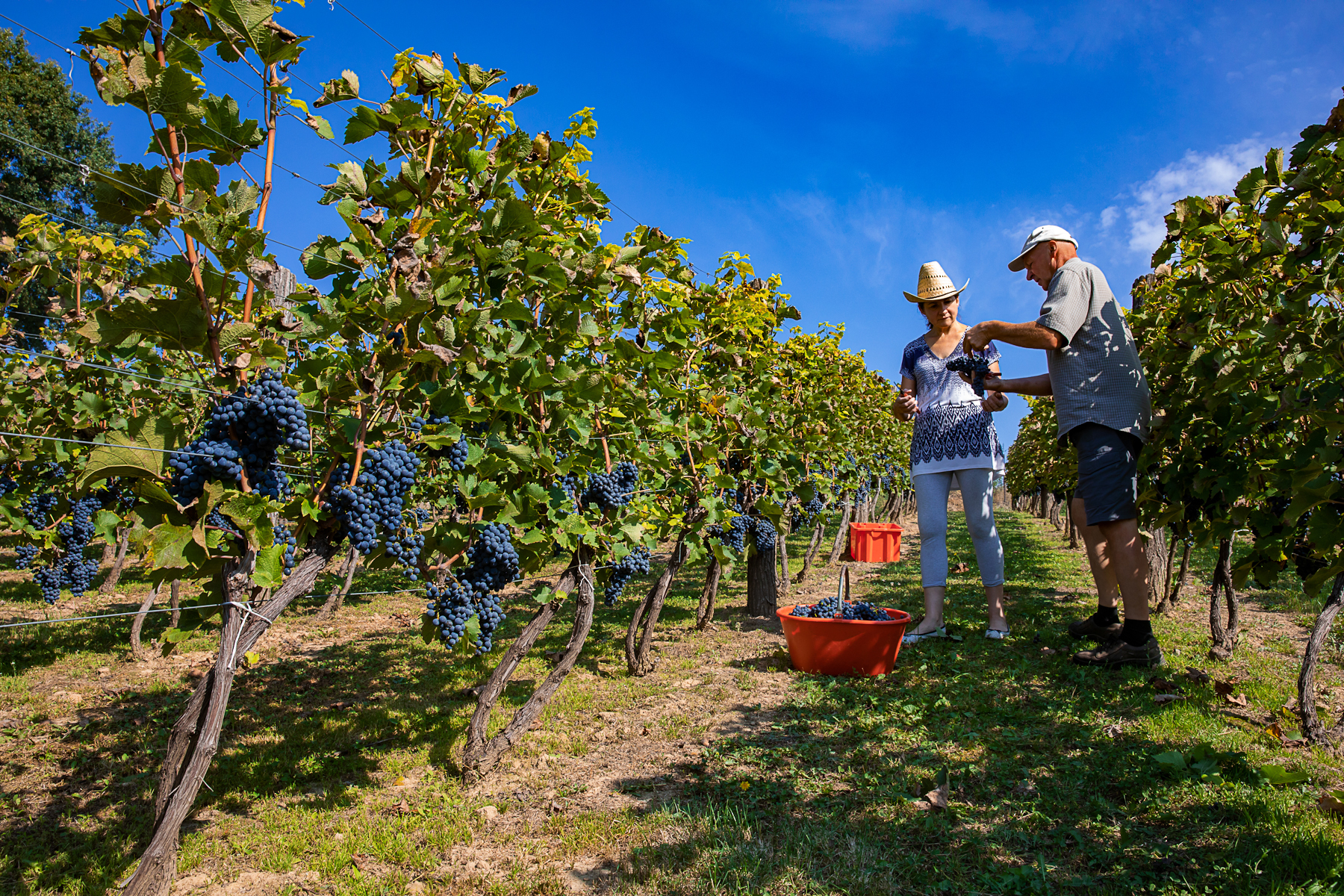 Jasiel Szpak Vineyard, photo by Tadeusz Pozniak
Would you like to buy some natural cosmetics or take some sanative water on your travels? Then you have to visit one of the health resorts of Podkarpacie, located south from Krosno. Places like Rymanów Zdrój or Iwonicz Zdrój are perfect to relax with your family.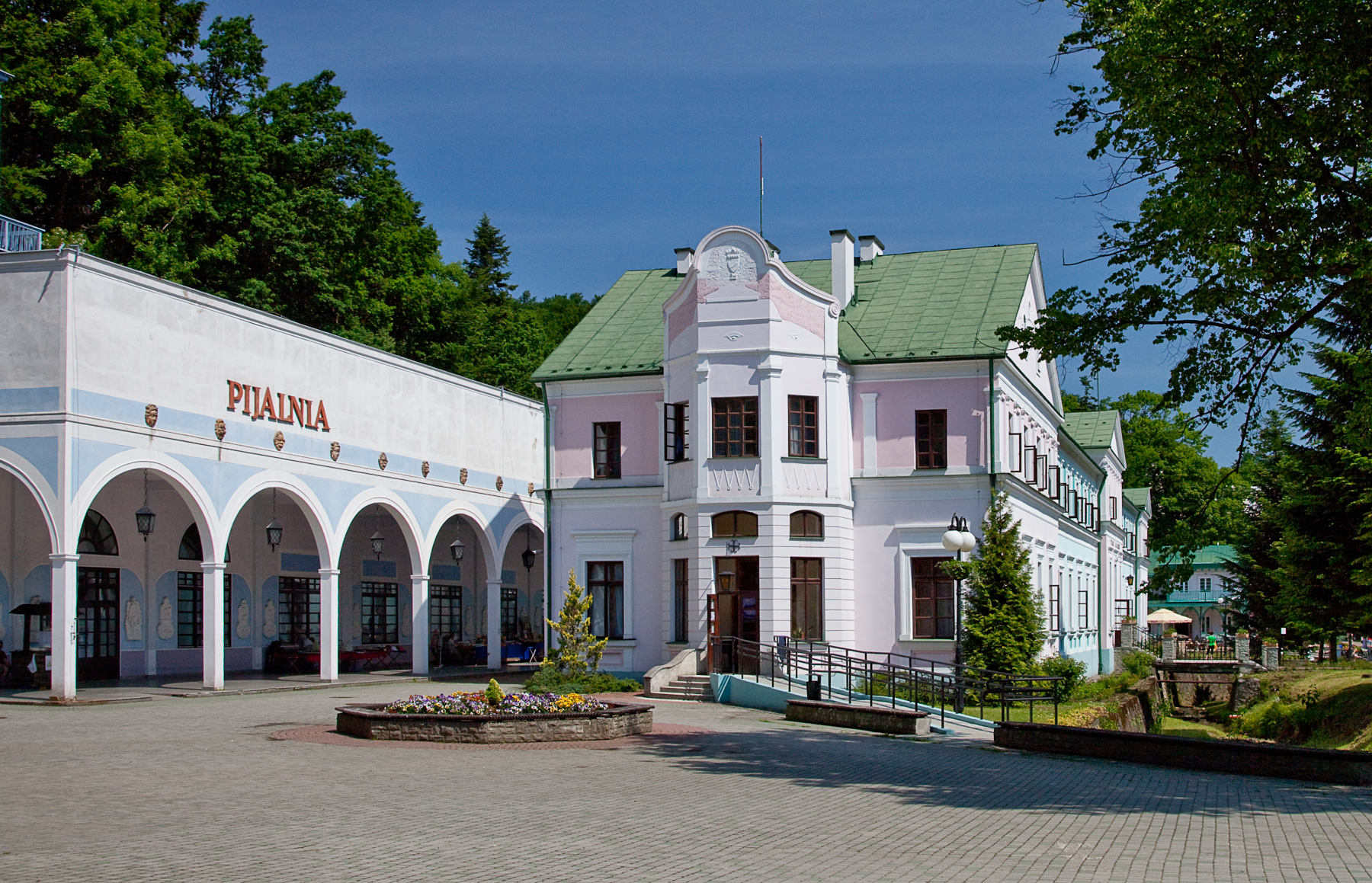 Iwonicz Zdrój, photo by UMWP Krzysztof Zajączkowski
Are you interested in baronial history? Then the Łańcut Castle is waiting for you. It was built in the years 1629-1642. The castle is famous for its beautiful interiors and extremely precious collection of horse-drawn vehicles. Its current look can be credited to the Potocki family and the modernisation they did. Inside the castle you can admire precious exhibits that come from former museum collections in Łańcut. The oldest exhibits are the part of the collection of duchess Lubomirska.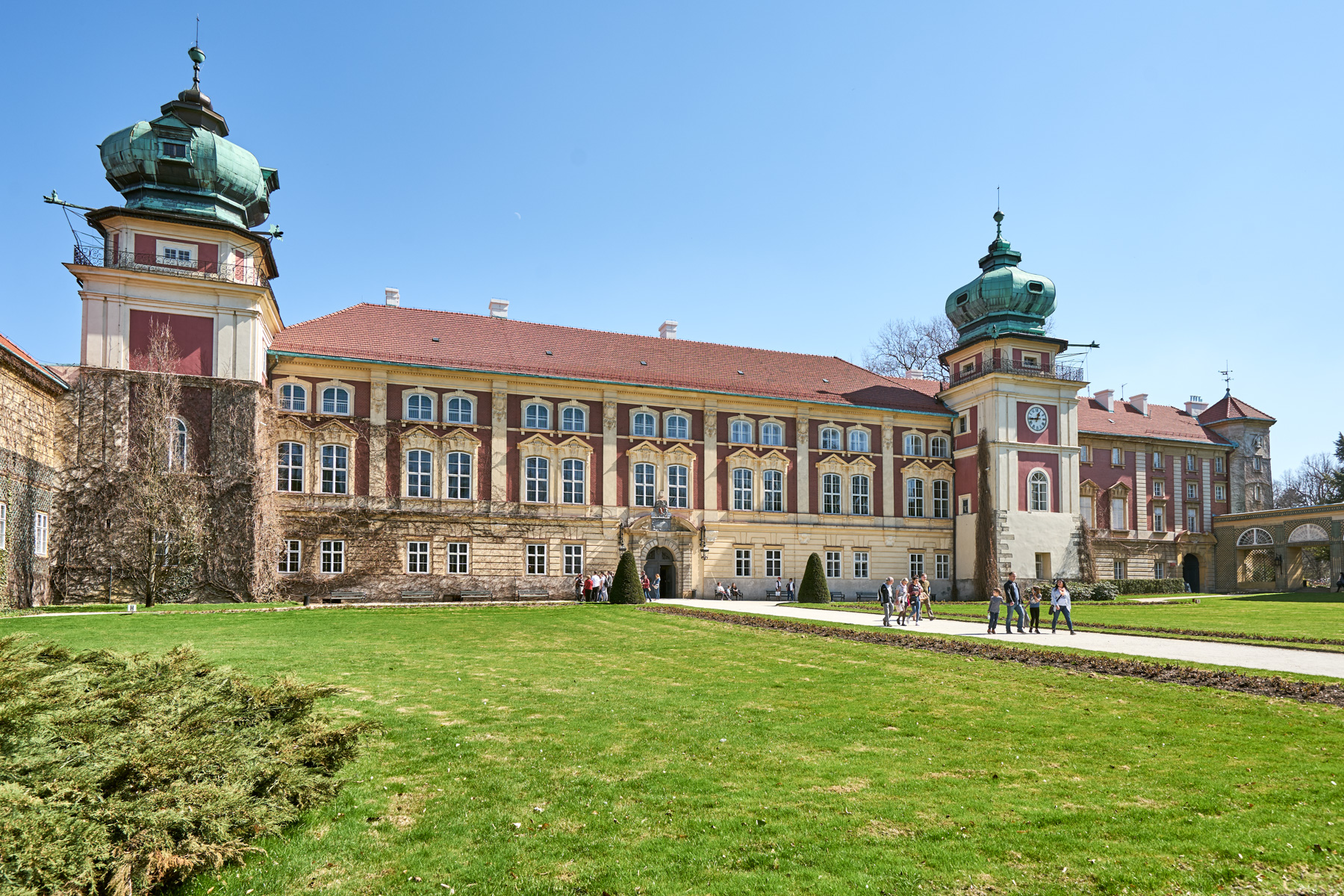 Łańcut, photo by Michał Bosek
Innym zamkiem, którym szczyci się województwo podkarpackie jest ten w Krasiczynie. Zbudowano go w stylu renesansowym. Wokół zamku roztacza się ogród, a na szczególną uwagę zasługują w nim drzewa upamiętniające narodziny członków rodów Sapiehów. Lipy opatrzono imionami córek natomiast dęby imionami synów. Wśród nich znajduje się dąb kardynała Adama Stefana Sapiehy.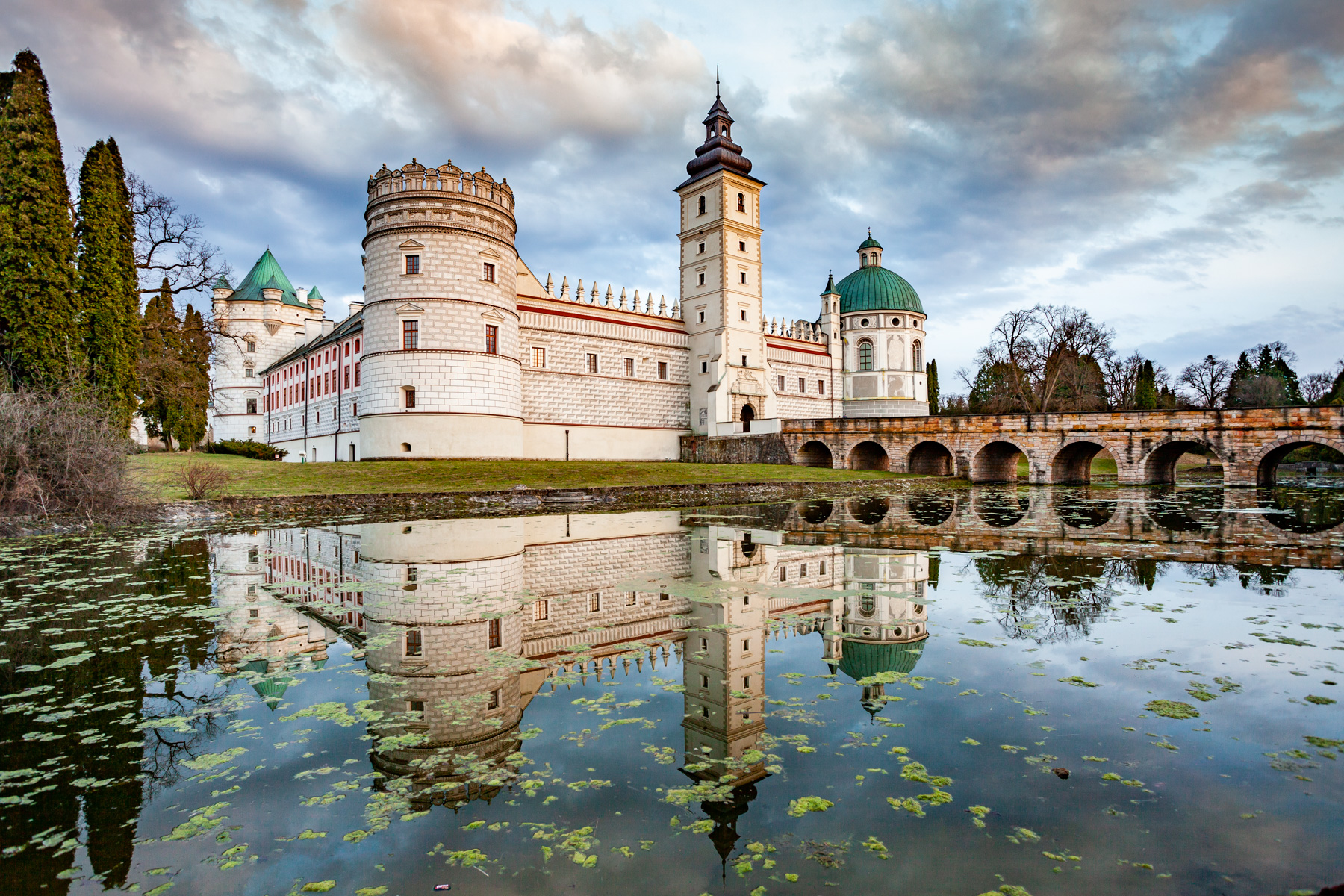 Krasiczyn, photo by Michał Bosek
Podkarpackie voivodeship also has its own little Wawel castle. It is the castle in Baranów Sandomierski, which is one of the most valued relics of the Renaissance in Poland. It was built in place of the medieval defensive manor house of knights.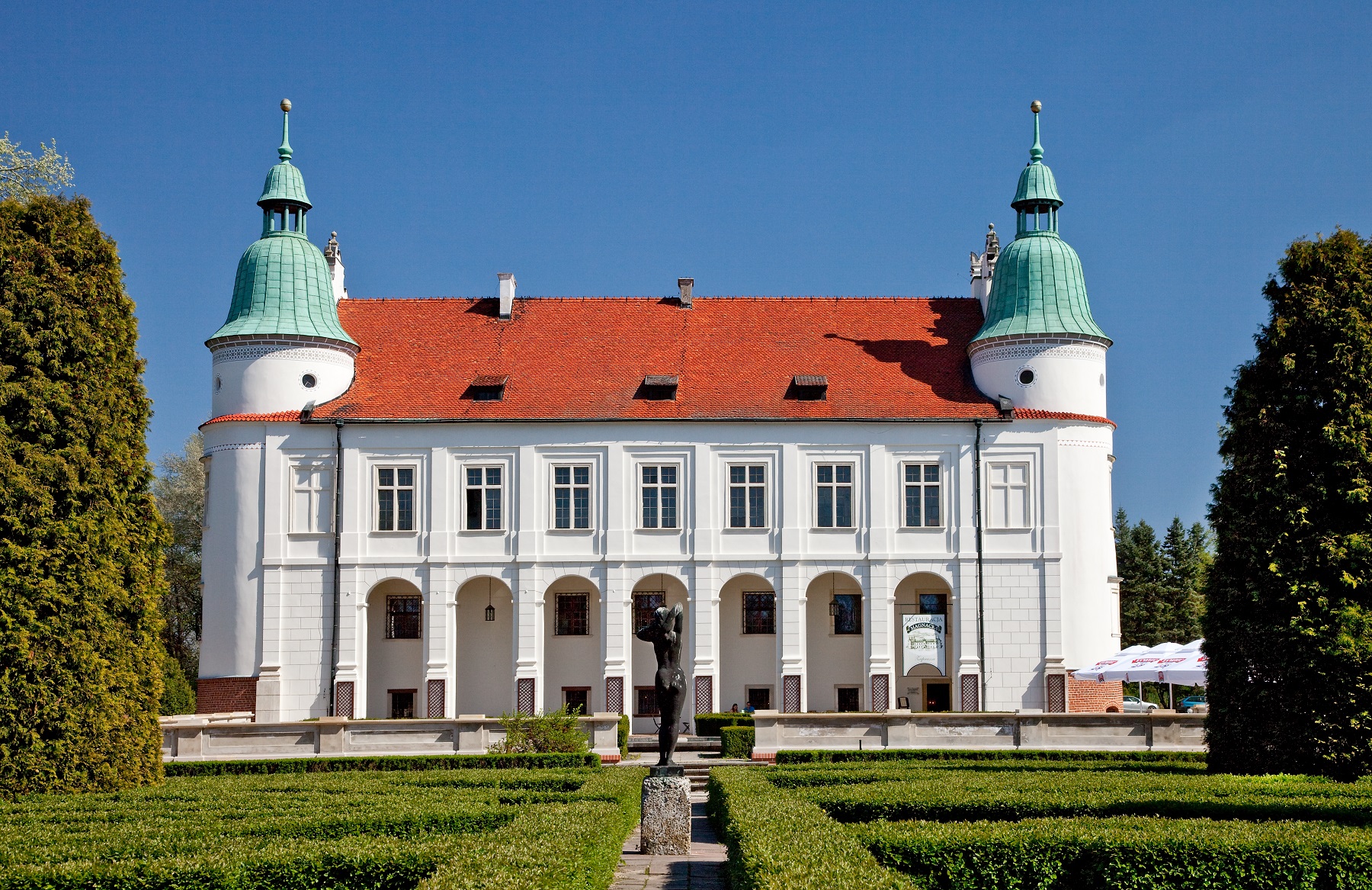 Baranów Sandomierski, photo by Krzysztof Zajączkowski
Porkarpackie voivodeship is one of the most forested regions of Poland (even 37% of voivodeship's area is covered with forests). Magura National Park is the forest in 96%. Huge stretches of forests are also in Bieszczady National Park.
You have to check the arboretum in Bolestraszyce that is located 7 kilometres north-east from Przemyśl, and which is visited by around 100 000 people each year. It is one of the important monuments of Polish nature and culture. It functions as a natural, cultural, scientific and educational facility. In the mid-19th century, it was the place of residence and creation for the painter Piotr Michałowski.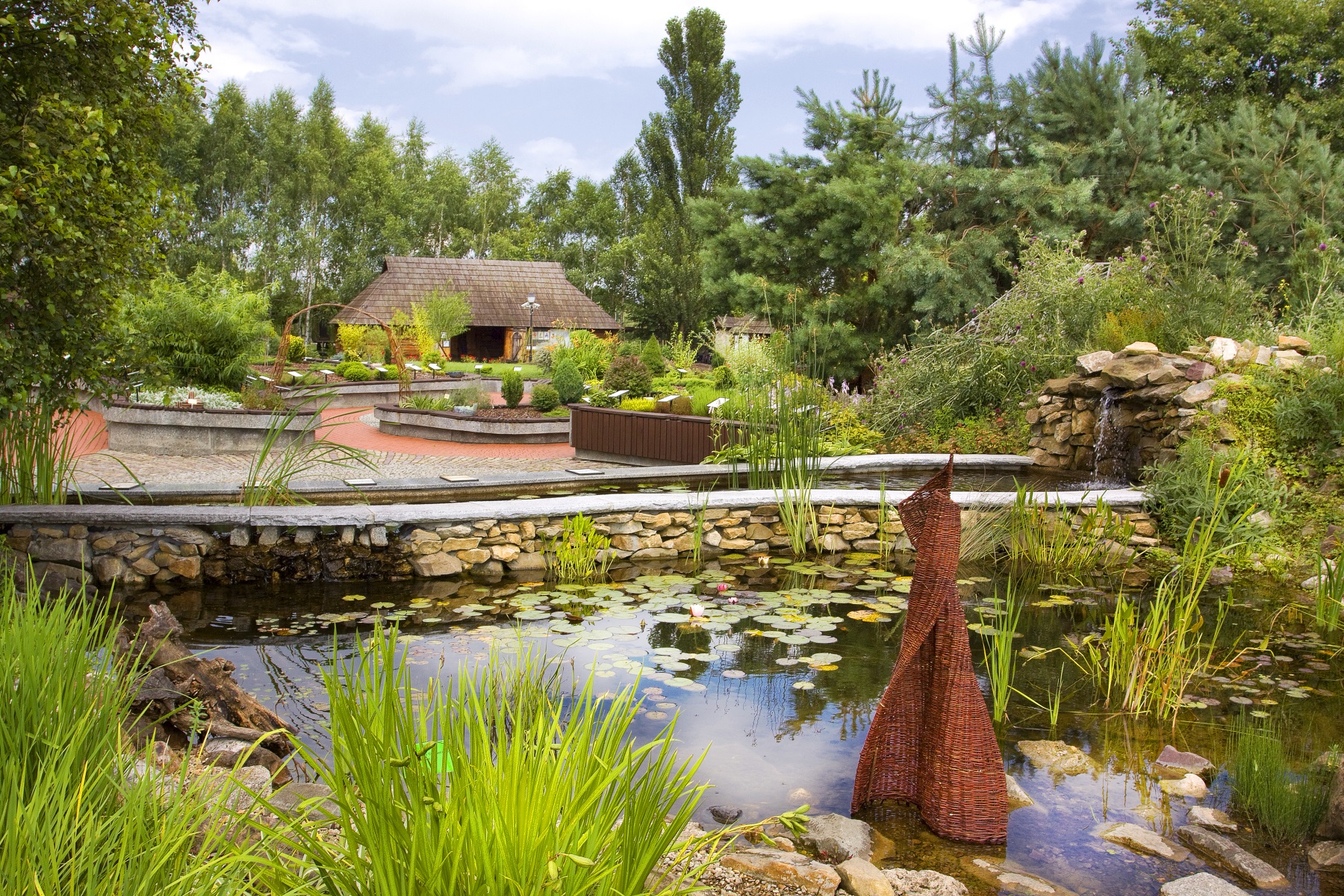 Arboretum in Bolestraszyce, photo by Waldek Sosnowski
Close to Rzeszow, on the border of Podkarpackie and Lubelskie voivodeships, is Roztocze, a range of hills rich in landscape parks.
You can reach all of those places and many more on your way to Rzeszow. A lot of restaurants, hotels and many attractions are waiting for every visitor in the capital of innovation. The time you spend in Rzeszow is a great warm-up before visiting the rest of Podkarpacie.
Newsletter
Would you like to receive notifications about upcoming concerts, sports and cultural events? Sign up for our newsletter.