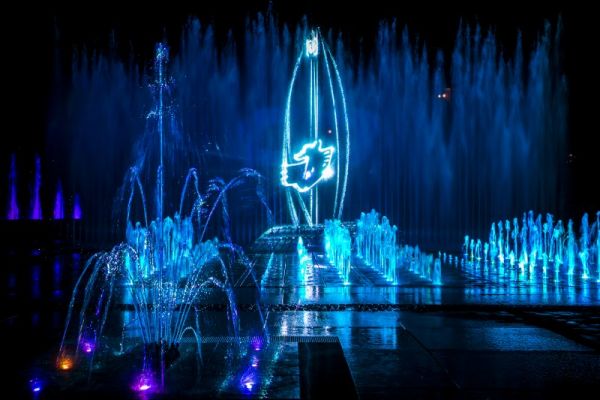 Multimedia fountain
Multimedia fountain
The facility was put into use in 2013, currently one of the main attractions of Rzeszów. The fountain is one of the most technologically advanced constructions in Poland and even Europe. It is also the third largest building of this type.
It consists of a dry fountain, which is an interactive part, a round fountain, i.e. a mirror and five fountains.
The innovation of this object are cyclical shows that combine light, water, smoke and images displayed on the water screen. The whole visual effects are synchronized with music, and it is also worth noting that the fountain is a place of special shows, for example, performances with the participation of actors who use the technology of the object for their performances.
The facility control center is located just below the ground, while on the embankment next to the fountain there is an amphitheater -shaped stand, which significantly makes the evening shows more pleasant.