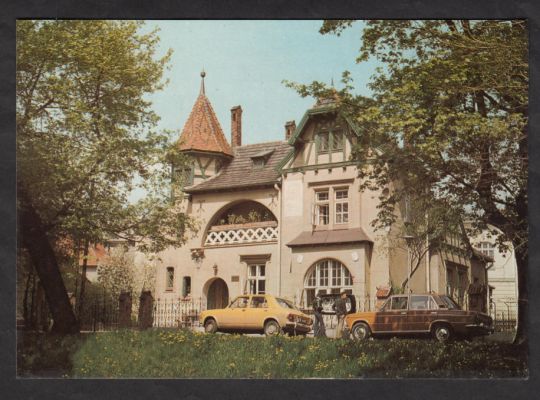 Art Nouveau villas
Art Nouveau villas
Three picturesque Art Nouveau villas are located next to the Avenue Pod Kasztanami near the Lubomirski Castle and their summer palace.
Established in the European Art Nouveau style at the turn of the 19th and 20th centuries, the architects of these villas were Tadeusz Tekielski and Kazimierz Hołubowicz. The villas are architecturally interesting objects presenting Art Nouveau and NeoBarok art.
Villa No. 6 is eclectic with a rich facade and a bust of Mickiewicz.
Willa No. 8 was designed for the city councilor Włodzimierz Piliński.
Villa No. 10 called "Pod Sowa" has a sundial with the sentence "You see the time, you don't know the hour".